Weeknotes for the week ending Dec.18
18 Dec 2021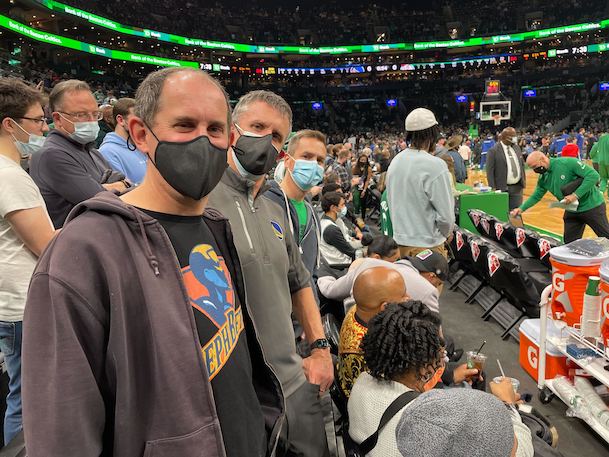 Several years ago I met this guy, Matt. He and I had been setting up shop at a co-working space in our neighborhood. It didn't take long before the two of us realized there were some overlapping interests – startups, basketball, the Boston tech scene, mutual connections, and our own personal side projects. Years later we're still friendly, supportive of each others' ventures, and, of course, rabid NBA basketball fans.
Which brings us to last night, Friday Dec. 16, when these two threads intersect. Matt had sold his side project/hussle/company and wanted to celebrate. He very generously extended that celebration to myself, another friend (Hi Rich! 👋), and his brother, by taking us to see the Celtics play the Warriors at the TD Garden.
What a guy!
Ultimately the C's couldn't pull out the W but that didn't stop us from having a blast of a time.
Thank you, Matt! Congratulations on your exit, and here's to the future project(s) we work on together 😉. 🥂🍾