Weeknotes for the year ending 2021
01 Jan 2022
Wellp. Another one in the books.
Instead of regaling you with all of the awful things that happened in 2021 let's take a look back on one specific thing that made me happy this year. Let's consider something truly remarkable - the move from our tiny condo, our home of 13 years, into our (more) spacious new home around the corner. Specifically, the room I occupy for most of my time during working hours, my office.
Before
This room was all wood. Everywhere you looked. Wood. And shelves. So much shelving. SHELVES! Did I mention "shelves"?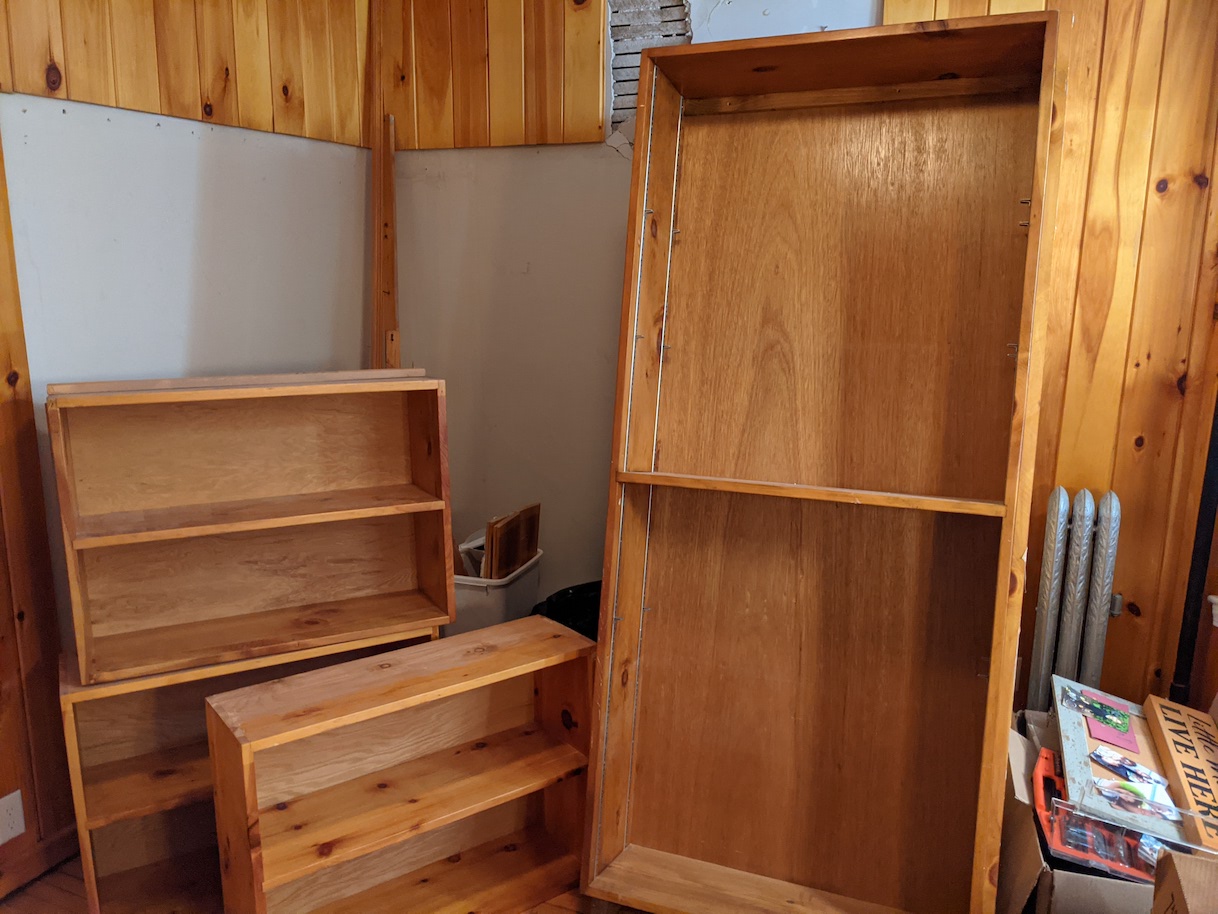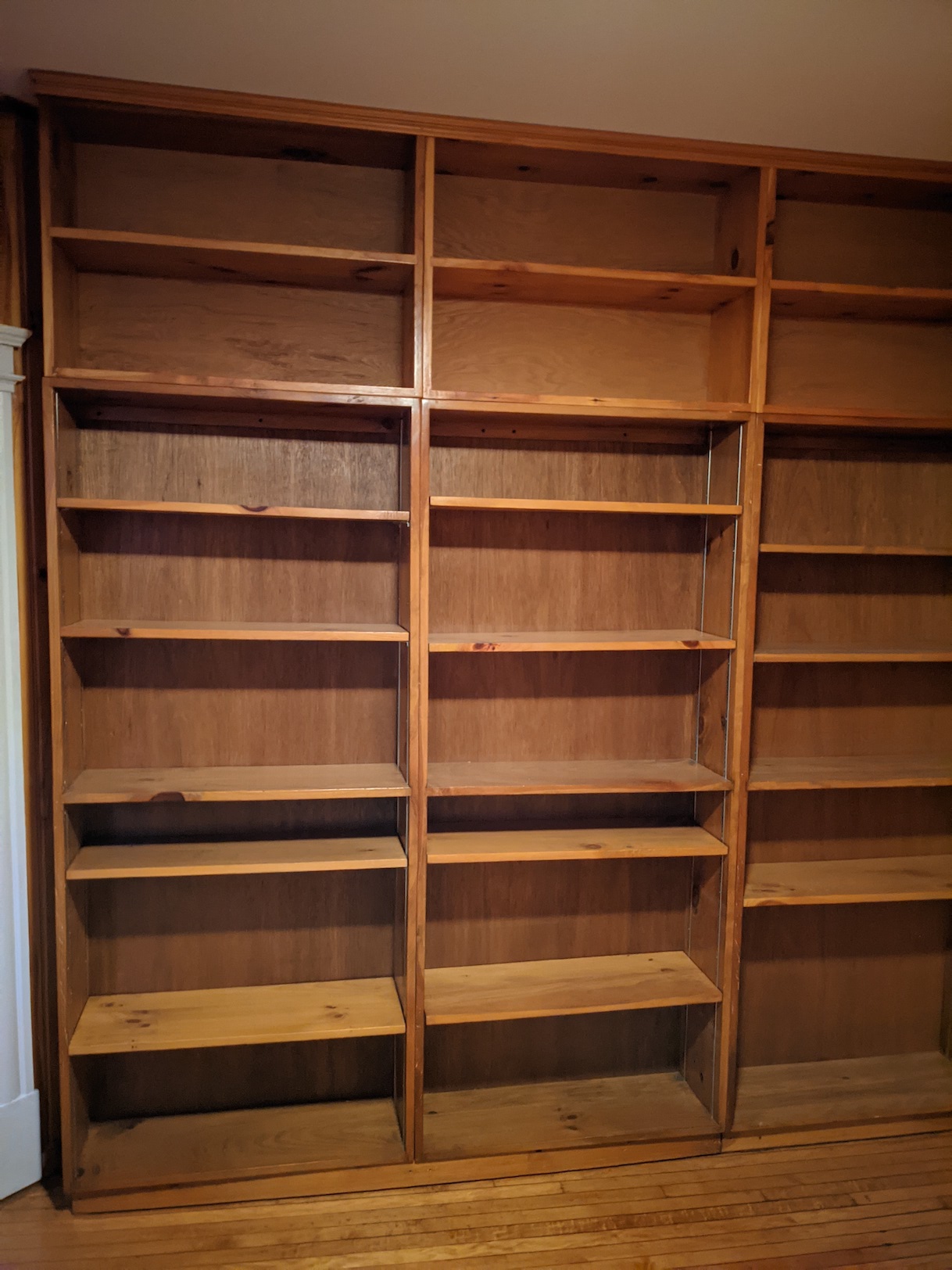 This had to be just a guest room for the previous owners. The only thing that'd fit, other than shelves full of books, is a bed. I mean, I could have kept everything as-is, bought a lounge chair, a smoking jacket, a wet bar, and a collection of bourbon and … shit. I may have made a mistake.
In any case. I tore everything down to the studs and made this room into my office. After a year of working in a kitchen next to a refrigerator clanging, vibrating, and humming during all of my zoom calls, it was nigh time I had a space to myself. Praise the gods - my own space.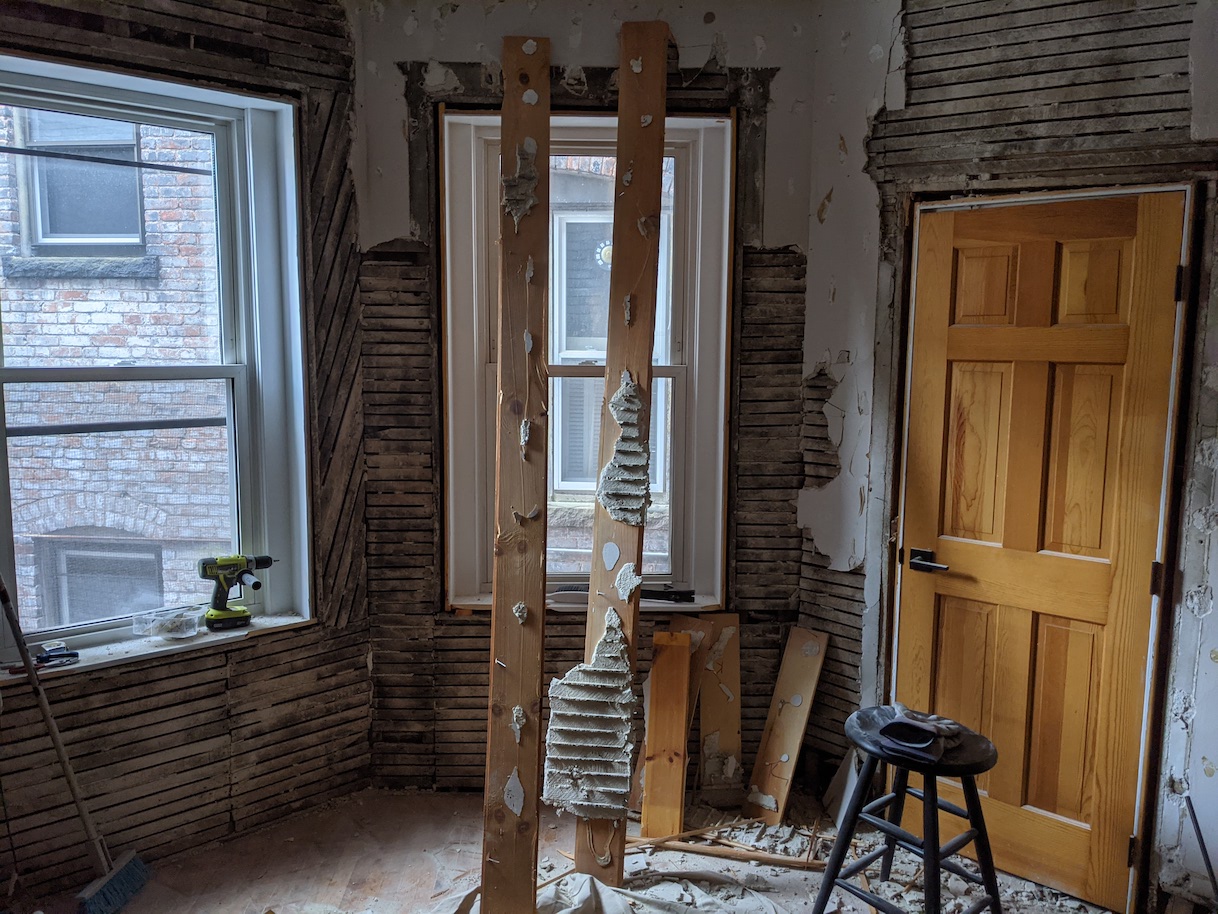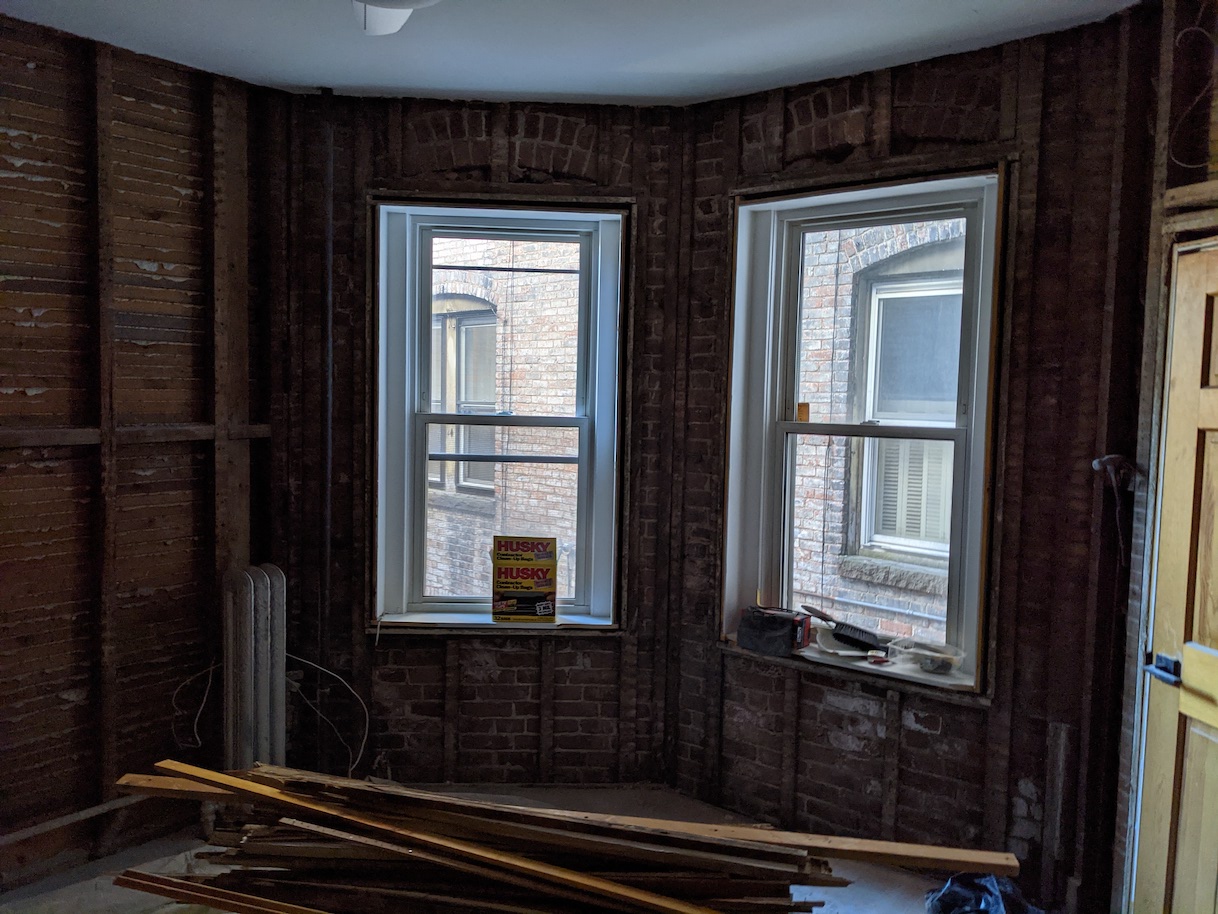 After
My requirements for this space were pretty simple:
Ample desk space
A couch (it took a while, but I'm happy with the purchase from Joybird, a pull-out couch that my mother is much happier to use than the blow-up mattress)
The spot for TV, stereo, video games, and network equipment storage.
Mission accomplished.
I must say that the process was rewarding and fun. I managed to do all of the demo myself, and wire things up as I wanted – cat6/RJ45 drops, speaker wires/banana plug wall plates – before the electrician and contractors tidied and closed everything up. It took a while, but once everything was done there was a clear and profound feeling of satisfaction.
I attempted to take some photos from the same angles as the photos above, so here's how everything looks as of this weekend.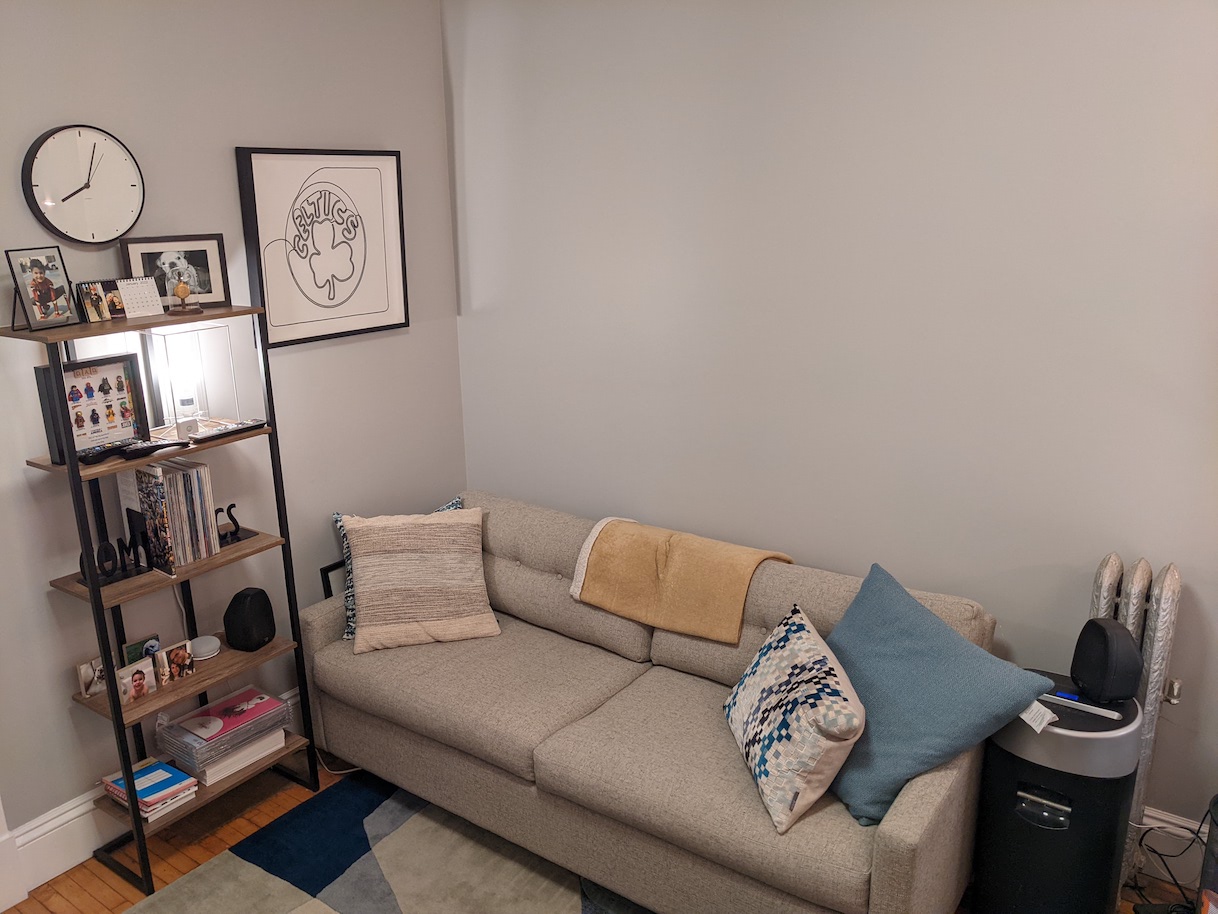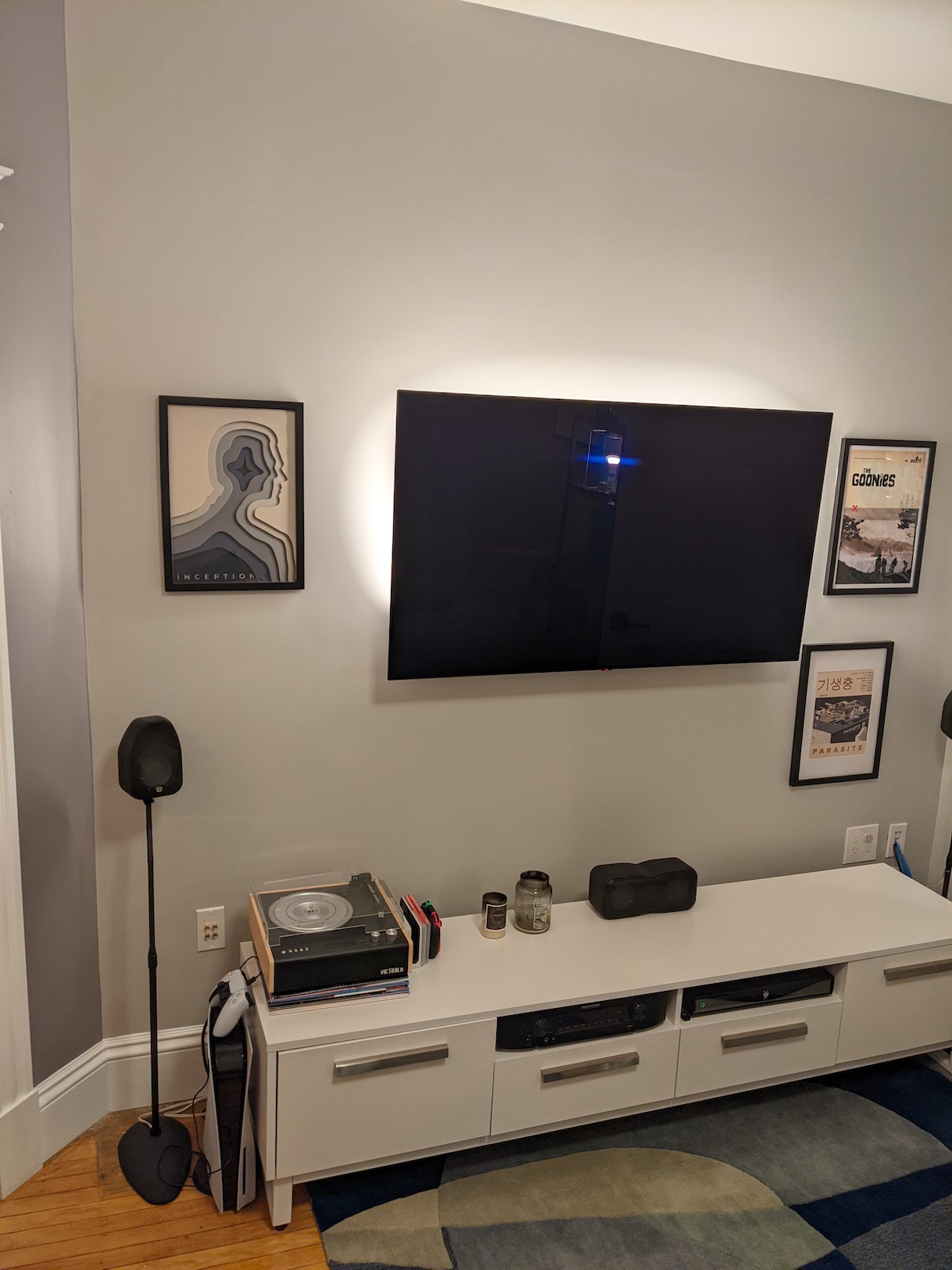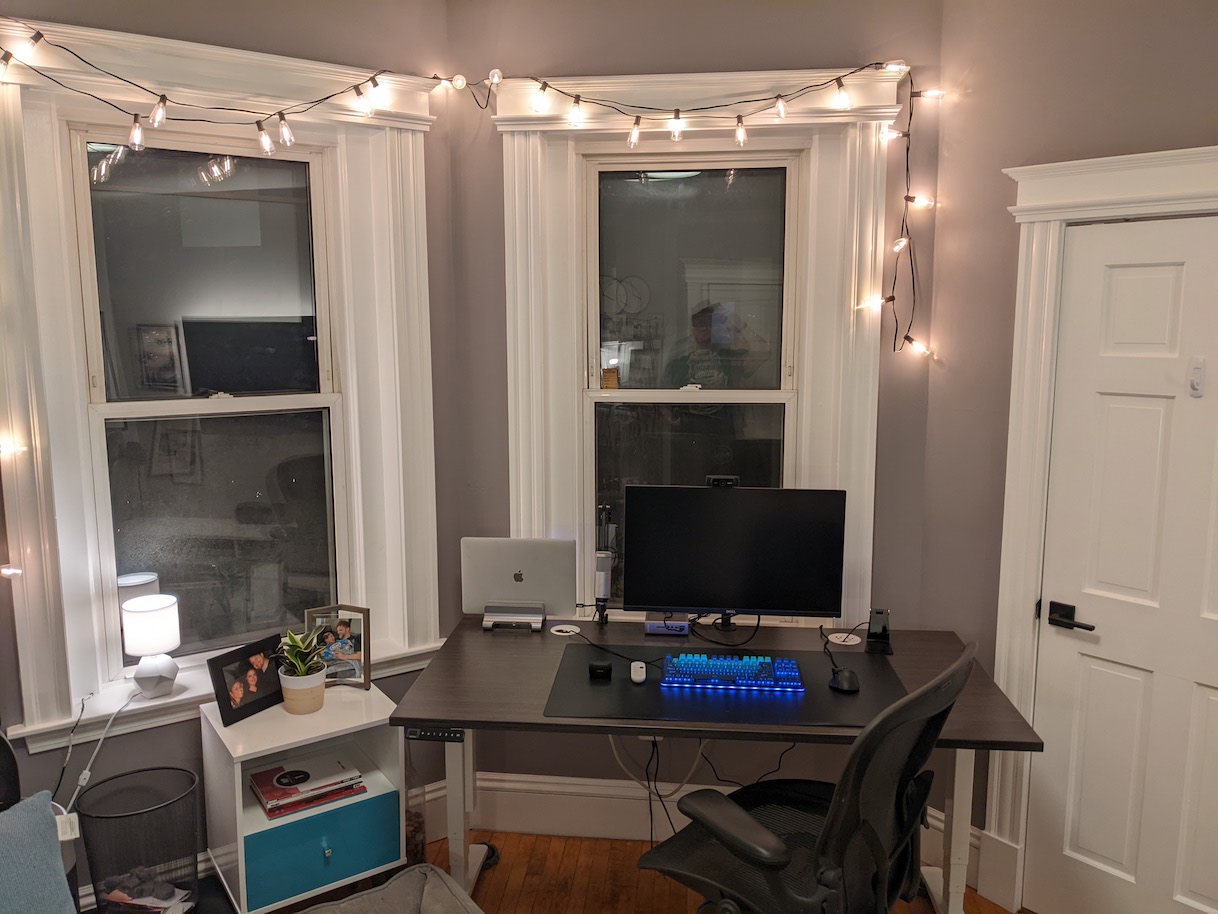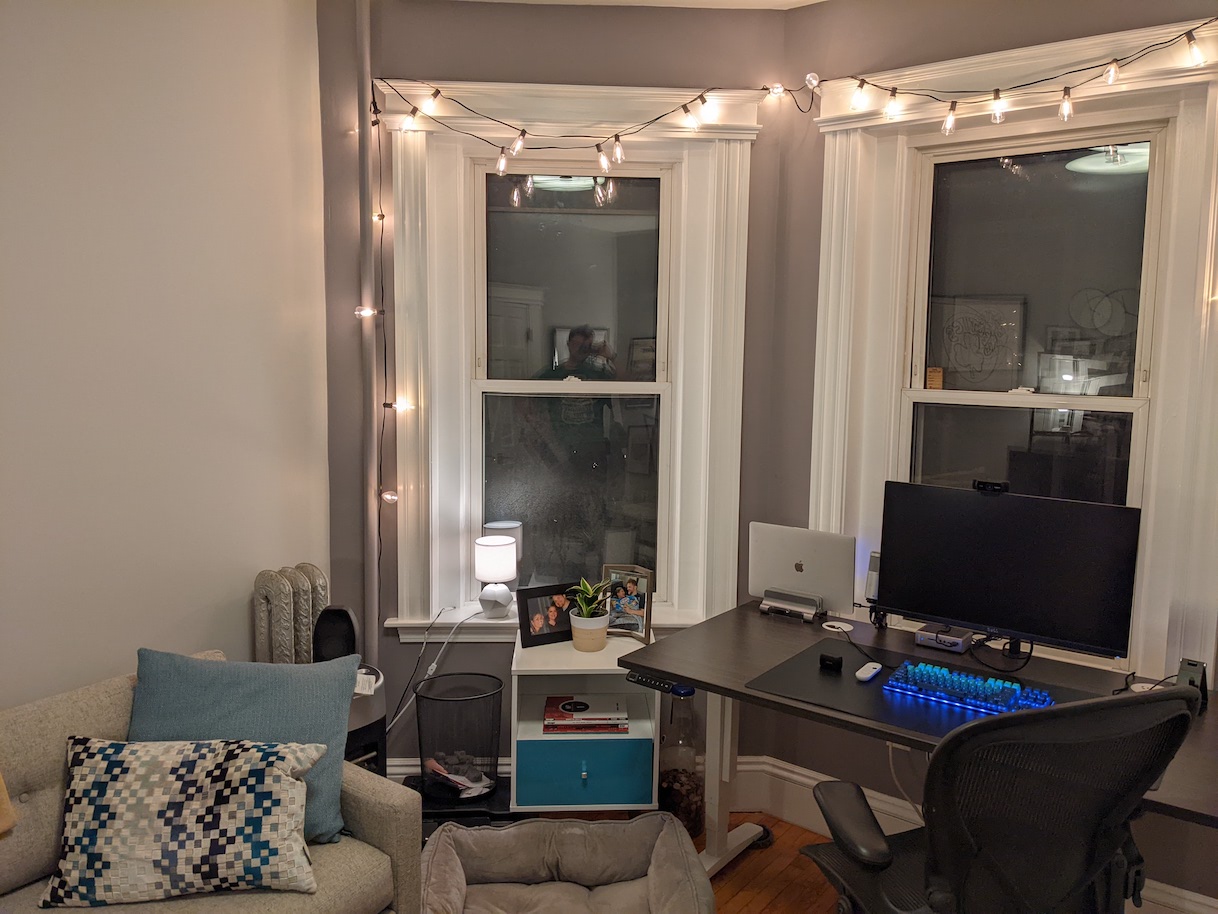 Some of the walls are still a bit bare and need some attention but for the time being things feel pretty cozy.
Bonus photo
Me. After loading up the last of all our stuff from the old place.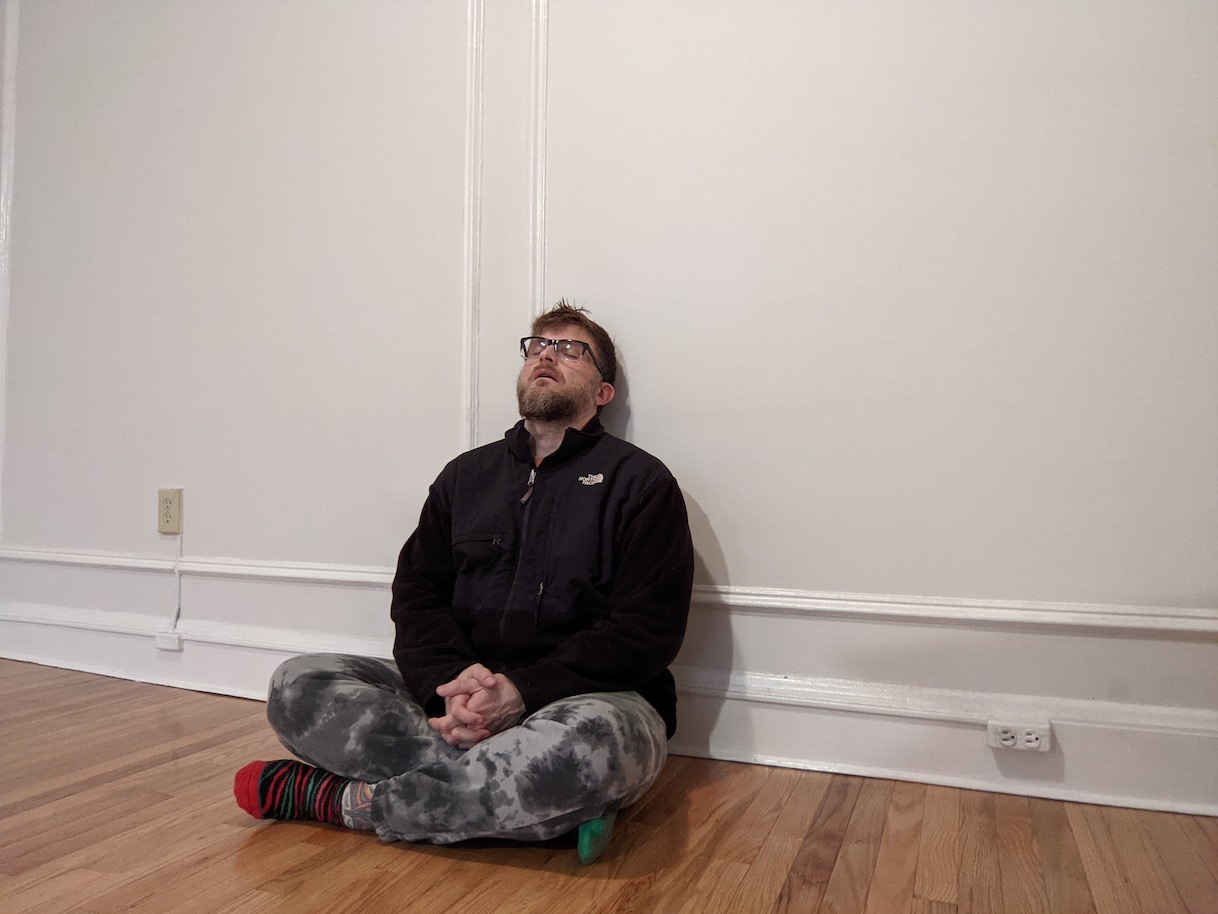 Misc.
Reading: Started Bubbleball by Ben Golliver. Needing a bit of a palate-cleanser after a string of Fiction.
Listening: Begin the New Year by Reflecting on These 3 Life-Changing Questions from the Art of Manliness podcast. Gratitude meditation is something I'm familiar with but this podcast opens things up through a bit of a different perspective, specifically the Naikan method of self-reflection.
Watching: The Lost Daughter, a film by Maggie Gyllenhaal - her directorial debut. There's a lot to like in this, but ultimately left a bit to be desired. Olivia Colman remains one of the most compelling actors in the game today. There's nothing she's in where she's not objectively great. Love her.
One More Thing™
If we're reflecting on 2021, I can't neglect to mention how things turned out for our son. It wasn't the best, but it was a much better year for G than 2020. In March, a year to the day that the pandemic shut everything down, he started attending K in person. The experience of being IN a school, with OTHER children, doing KID things, was an overwhelmingly positive shift from the previous year. The summer saw us spending time on the Cape quite a bit, where he spent every moment he could swimming in his Grandparents' new pool. He began the summer as a minnow, and emerged a marlin. We ended the year with him being fully vaccinated (celebrated with a trip to see Spider-Man: No Way Home), and in the throes of his own personal Pokemon Mania. We begin 2022 on the verge of his turning 7 years old. All of these things are matters of fact, yes - but the most important of which is that he remains a sweet, sensitive, smart, funny, and loving little boy. The ups and downs of the year remain, but if all we have is his laugh and magnetic personality, then it was a great, great year.